Rim Lakes Vista Trail, Payson - Fellowship Adventures Hike
Starts:
Jul 14
8:30 am
Ends:
Jul 14
12:00 pm
Event Description: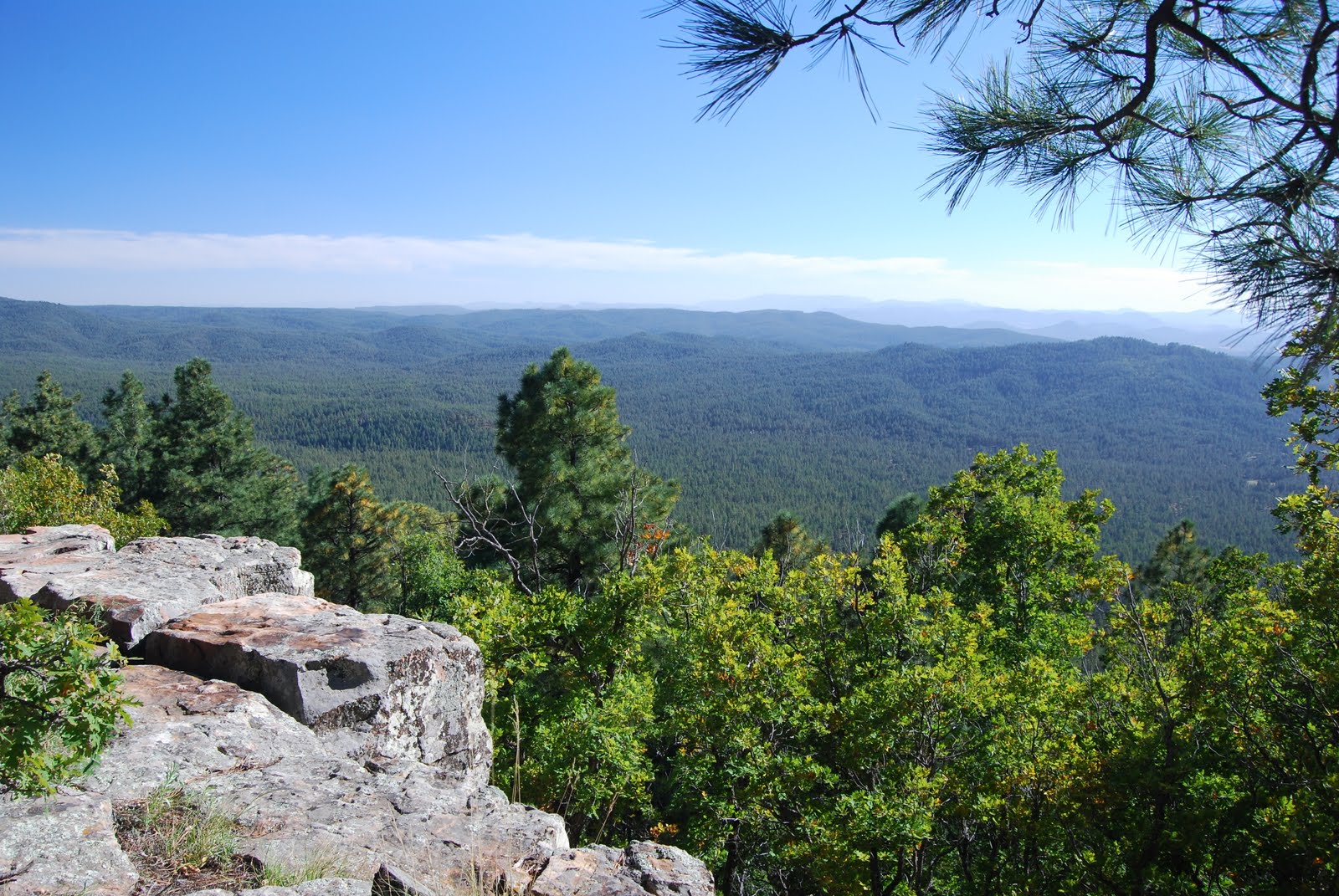 Amazing, inspiring, incredible, and beautiful are some of the words that might be used to describe the views from this month's Fellowship Adventures hike. Please come join us for a break from the heat as we hike the wondrous Mogollon Rim. The average daytime temperature in Phoenix in July is 106° versus the average temperature in the low 90s at the Mogollon Rim. Come take a break and enjoy some great fellowship.
Speaking of fellowship, there are numerous places to camp in this area. Why not grab some friends you've met through Fellowship Adventures and enjoy a weekend camping in the pines? The nights get even better with temperatures in the 60s, and there is fellowship around a campfire. Follow the link to find Payson Area / Mogollon Rim Campgounds. For details on how camping works, see the Camping section of the "Things to Know" page.
Rim Lakes Vista Trail is about a 2 hour 45 minute drive from Calvary's Central campus, or 15 minutes if you're camping in the area.
When
On July 14, 2012, groups will start hiking at 8:30 AM and everyone should be done by noon. We will begin our hikes from the trailhead. Please plan on being at the registration tables by 8:00 AM so you can be assigned to your group and hikes can begin on time.
Location/Directions
From Central Campus, drive north on I-17 to east 101. Continue east on 101 and exit at Shea Blvd. Turn left on Shea Blvd. Go east through Scottsdale and Fountain Hills to Highway 87 N/Beeline Hwy. Turn left on Hwy 87 N/Beeline Hwy and continue driving north to Payson. Turn right onto AZ 260 E and drive to Forest Road 300/Woods Canyon Road. Turn left on Forest Road 300/Woods Canyon Road and look for the Fellowship Adventure signs.
Click here to get detailed directions from Calvary Community Church.
Carpooling
There is plenty of parking in the immediate event staging area, but we encourage carpooling. You can sign up for carpooling during the registration process. For details on how carpooling works, see the Carpooling section of the "Things to Know" page.
Carpools will meet at Calvary central campus (west side by the mail boxes) – last carpool leaves at 5:30 AM.
Cost
Park entrance fee: None
Hiking
This hike will include 4 levels of hiking. You will sign up for a level when registering. The levels are listed below, or see levels of difficulty for more details.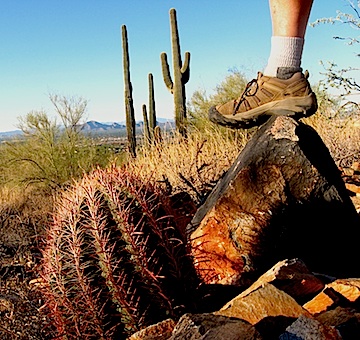 Roadrunners – For the serious, go-fast hiker who desires the challenge of speed and distance (7 to 10 miles) and prefers to race past the sagebrush rather than smell it!
Coyotes – For the recreational hiker who desires energetic physical activity (4 to 7 miles) and the opportunity to stop and smell the sagebrush.
Prairie Dogs – For the casual hiker and families who want to get some exercise (about 3 miles) but will stop to enjoy the view and rest as they hike.
Geckos – For the person or family new to hiking or just coming back from a long time away. They will do about 2 miles of relatively flat trail.
Children
Children are more than welcome to join this event, but please read the Children section of the "Things to Know" page before you come.
Roadrunners - minimum age of 15*, if experienced
Coyotes - minimum age of 10*, if experienced
Prairie Dogs & Geckos - minimum age of 6*, unless you are going to carry them if needed

* If you are bringing a child under the age of 18 for whom you are not the parent or legal guardian, a Medical Waiver/Consent Form must be completed, signed by a parent or legal guardian and presented at the check-in prior to the event.
Pets
Dogs are welcome on all except the Roadrunner hike. Remember to consider the heat before bringing Fido and please read the Pets section of the "Things to Know" page.
Other Fellowship Opportunities
One way to connect with other Fellowship Adventures participants is through the Fellowship Adventures Facebook page. (The Fellowship Adventures Facebook page is not a Calvary Community Church sanctioned or monitored site.)
Ministry:
Fellowship Adventures, Hike